Description: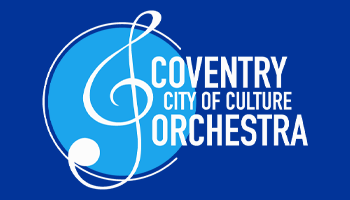 This will be a one-off spectacular concert featuring a unique programme of music performed by the specially-formed City of Culture Orchestra, and supported by local singers and performing arts ensembles.

Support acts will be performing from 6:30pm on concert day, with the main event starting at 7:30pm.

We will be showcasing firstly the culture of Coventry (be that by performing works/songs written in or about Coventry or finding other musical connections), as well as showcasing the orchestra itself with experts form the incredible orchestral tradition.

We are going to be supported by a 'festival chorus', made up from local choirs and singers. If you'd like to get involved as a singer or representing a choir, then please register your interest on the 'get involved' page.

We are also going to feature local performing groups who perhaps wouldn't normally be able to perform on this scale. If you represent a group who'd like to perform a supporting role to the celebration concert, then please register your interest on the Get Involved page.